[ad_1]
After an abrupt end to a Super Bowl-or-bust season, Buffalo Bills' wide receiver Stefon Diggs broke his silence Monday night on social media, responding to his apparent frustration with quarterback Josh Allen and quick attempts to leave the stadium moments after his team's 27-10 AFC Divisional Round loss to the Bengals. Diggs, who was also unavailable at Buffalo's locker-room cleanout on Monday, posted three messages to his Twitter account.
"It's easy to criticize my reaction more than the result. … Want me to be okay with our level of play when it's not up to the standard? Nah. … Want me to be okay with losing? Nah," the trio of Tweets read.
Diggs had to know the most intriguing game from a slate of four playoff matchups of America's most popular sport was going to be under a microscope. And in the heat of the moment, when it dawned that expectations to bring Buffalo its first Super Bowl had fallen short for a third straight season with a championship-caliber team, frustration was inevitable. And with cameras covering every centimeter of Highmark Stadium, capturing that moment was guaranteed.
Only losers don't mind losing
Any concerns about Diggs' professionalism or willingness to get back to work as a Bill are a claptrap. Football is correctly labeled as the ultimate team sport, with vulnerabilities and insecurities boiling to the forefront the easiest when adversity hits. And nothing quite stings like trading in a Super Bowl ring for golf clubs. The apparent frustration emanating from Diggs on Sunday is usually saved for behind closed doors and solved internally, not for the general public to see and weigh in on. Diggs must take responsibility for the timing of his passionate conversation with Allen. Only the time was incorrect.
G/O Media may get a commission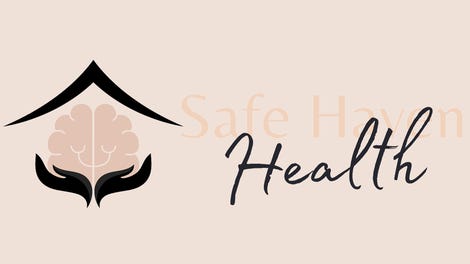 Addiction counseling
Safe Haven Health
Accessible for all
Safe Haven prioritizes your needs with flexible and individuated substance abuse treatment, specifically opioid & alcohol addiction.
Bengals' cornerback Eli Apple, tasked with guarding Diggs for long portions of Sunday's loss, couldn't help himself, and replied to the Bills' wide receiver on social media with the phrase "Cancun on 3." He also mentioned Allen and Diggs needing couples therapy and retweeted a video of Donald Trump yelling "turn off the lights" several times due to the playoff stage being too large for Diggs.
According to Bills' head coach Sean McDermott, Diggs was present for his postgame speech on Sunday and his remarks to the team on Monday. The rest of this situation will likely be handled from the inside and the heat on Diggs will die down within a few days. The focus will deservedly shift to the players and teams with a chance to compete in the Super Bowl. If there's anyone that's seen this supposed fiery behavior from Diggs before, it's his teammates. It's easy to see how Diggs would've been steamed after those midseason losses to the Jets and Vikings. It appears he boiled over too soon and it's understandable. Still, he needs to be held accountable for just that.
It was the iconic photo of Stefon Diggs watching the Chiefs celebrating the 2020 AFC Championship that made Bills fans believe the team was destined to be the ones with confetti falling after their own triumph soon. One of their best players was letting defeat hurt, absorbing that pain to never, hopefully, feel it again. A season later in Kansas City, and a year ago exactly Monday, the Bills were on the losing end of arguably the greatest playoff game in NFL history. And many in Western New York are still bitter that the Bills' offense never touched the field in overtime. On Sunday, as the Bengals outclassed the Bills in Orchard Park, New York, we saw Diggs' actions clear as day despite the flurries. It's all just part of his process to grieve the loss. Anyone who's making a bigger deal than that out of Diggs' display needs to be muted.
[ad_2]