[ad_1]

Over the last few weeks, the situation concerning Ed Reed's short tenure as the head football coach at Bethune-Cookman University has transcended discussions amongst those in Daytona Beach, Florida, the Southwestern Athletic Conference (SWAC), and Historically Black Colleges & Universities (HBCUs), as a conversation about the struggles that some of these institutions are facing — and why things are the way that they are — were hijacked by the antics of one individual.
Ed Reed keeps getting in Ed Reed's way. And it's the main reason why "he ain't SWAC."
What has transpired with Reed
In a span of about 10 days — via social media — we've watched Reed go on an ignorant and uninformed rampage about the "broken mentalities" that all leaders at HBCUs supposedly have, rant about the conditions at a school that's still dealing with the fallout from a pandemic and the effects from a hurricane that altered campus operations, apologize for his unprofessionalism due to too much passion, and then throw multiple expletive-filled temper tantrums on Instagram Live and media appearances all because the brass at BCU had the wisdom to part ways with a man that has proven he's unfit to run a Division I football program at a school that was founded by one of this world's greatest educators, humanitarians, and civil rights activists — Mary McLeod Bethune.
"My vision for change is probably moving too fast for a lot of people," Reed said in one of his videos. "I'm not withdrawing my name as they're saying, they don't want me here."
G/O Media may get a commission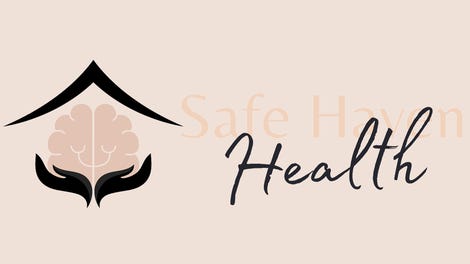 Addiction counseling
Safe Haven Health
Accessible for all
Safe Haven prioritizes your needs with flexible and individuated substance abuse treatment, specifically opioid & alcohol addiction.
The school's official statement doesn't mention anything about Reed withdrawing his name, as it points to "the qualities and attributes that must be exhibited by our institutional personnel during what have been uniquely challenging times for our campus as we recover from the impact of two hurricanes during this past fall semester," being the reason why they didn't proceed with negotiating a contract with him.
The aftermath
Two things happened in the aftermath of the school's decision — one positive and one negative.
The bad is that, once again, far too many Black and white folks who have no connection or desire to understand HBCU culture or the history of these institutions have become overnight scholars on what should and shouldn't happen, as they've somehow magically comprehended over a century's worth of context, facts, and experiences to come up with a solution that will instantly transform BCU into a utopia. It's why Deion Sanders has been one of Reed's biggest supporters during all of this, as Reed was "primed" and ready to follow in his footsteps as a faux savior for HBCU sports. Sanders used and quit on HBCUs and Jackson State when he bolted for Colorado. It's why he gave Reed similar advice disguised as if it was a directive from God.
"Sometimes, Ed, you gotta walk away my brother," said Sanders. I know it's tough. I know you don't want to hear it. But sometimes in life, we gotta walk away. You didn't let nobody down, Ed. You didn't let them kids down, you did what you had to do and you tried your best.

"You know what God wants from you — be that. Don't let them provoke you my brother."
The positive of this situation is that BCU students have started to speak out on the issues that they're facing on campus and are holding the leadership accountable — forcing them to do better. Over the last few days, students have protested on campus and used social media to voice their concerns, the university's president has admitted to mildew problems, and we've seen proof that the necessities are lacking in certain areas as members of the football team were sharing helmets during a game.
Calling for change
The youth have always been the catalyst for change, as their voices and desire to be heard and recognized are the foundation for progress — preventing stagnation. Students protesting at HBCUs is part of the culture and experience. It's almost impossible to find an HBCU alum who wasn't involved in or witnessed some sort of protest on their campus during their matriculation. Just look at Samuel L. Jackson, as he was expelled from Morehouse College during the late 1960s for his part in locking board members in a building as part of a group who were protesting the school's governance and curriculum.
Protesting is a rite of passage at HBCUs, and this generation of students at BCU is having its moment. However, it is fair to be skeptical — and take note — that the students' rightful protests could have happened before Reed ever showed up on campus, as the issues existed before his arrival.
Nonetheless, we've arrived at a moment in which change and progress are destined to take place on that campus. But, sadly, the attention on that campus, its students, and the improvements that will be made won't get any of the attention that the drama preceding it did.
That's what's so frustrating about the Reeds and Sanders of the world, as the attention that they brought to BCU and JSU could have been everlasting if they came in the door prepared and asking "what can we do for you?" instead of being fixated on what these schools and their cultures could do for them.
Bethune-Cookman University and Jackson State University are two proud institutions that are pillars of the HBCU landscape. In the grand scheme of things, Reed and Sanders will be footnotes in the histories of those schools. And that may be the saddest part of all, given that they would have been chapters if it wasn't for Deion Sanders' selfishness and Ed Reed's lack of decorum. There's no point in putting a spotlight on something if you're not going to be around long enough to see it through. 


[ad_2]

Source link