[ad_1]
Power Slap: Road to the Title is the dumbest thing I've ever seen. The new "hit" show on TBS that airs at the coveted 10 p.m. ET time slot on Wednesdays is so bad that it puts viewers in the shoes of the participants, because you feel like you're getting a concussion watching it. As a lifelong fan of combat sports, the reasons to be enamored with mixed martial arts, boxing, or professional wrestling are all gone. There's no offensive or defensive strategy, only one way to win with no in-fight adjustments. It's just slapping, produced from the mind of Dana White, who got the show's premiere delayed a week for slapping his wife in public on New Year's Eve. ("All the criticism that I've received… and will receive in the future, is 100 percent warranted," White said.) Delayed… a week… for a public act of domestic violence. Now there's accountability. Bravo, Warner Brothers Discovery executives.
I somehow made it through an episode
The show is gross, boring and repetitive. And yes, I actually sat through an episode, somehow. Slap to the cheek, repeat. And perpetuated shock when unprotected strikes to the head from muscular athletes somehow makes one or both competitors in any match woozy, or worse, knocked out completely. The episodes take place from the UFC Apex in Las Vegas, recognizable for hosting the pandemic-sized crowd UFC events and the training facility for the last two seasons of The Ultimate Fighter. Despite being in a state-of-the-art sports facility, the dangers of power slapping are evident. Just look at the tweet below from Chris Nowinski, founder of the Concussion Legacy Foundation.
The inevitable brain injury is the point
TBS reps ducked a request for comment on the show and its safety, referring questions instead to UFC. That organization, where White serves as the company's president, did provide this statement:
"Power Slap is fully regulated by the Nevada State Athletic Commission (NSAC), and the highest medical safety standards are in place to make the sport safer for all competitors. All Power Slap events are staffed by numerous medical professionals, including independent medical personnel and those associated with NSAC. All participants are subjected to rigorous medical testing before and after each competition, including MRI scans. All Power Slap athletes will also have the option to be examined by the Lou Ruvo Center for Brain Health in Las Vegas, in partnership with the Cleveland Clinic, which is conducting the largest and longest-lasting brain-health study in professional sports."
G/O Media may get a commission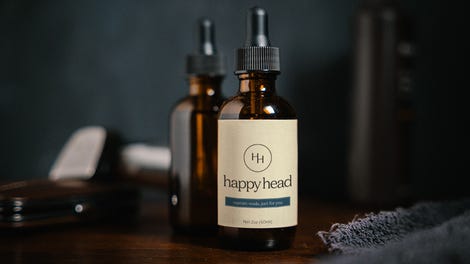 Grow those luscious locks back
This proprietary, prescription-grade topical Finasteride is proven to regrow hair in just a few months.
It's expected that Power Slap has its legal and precautionary ducks in a row. But while the statement above may sound nice, it only covers what happens in the event of injuries, failing to address why there's unnecessary barbarism at its core. Hopefully no one writing about combat sports would be dumb enough to believe boxing and mixed martial arts aren't also brutally violent at times. Heck, even if professional wrestling has predetermined results, the stunts and risks to their health are real. And their brand of theatre has no second takes.
Most boxing matches, UFC fights and professional wrestling quarrels don't end with serious injury. The possibility always exists. The strategy of not getting hit, taken down, submitted, or protecting your opponent's head when delivering a piledriver are indelible parts of those sports. What's the thought process while awaiting a smack to the face? "Gee, I hope I'm awake in a couple seconds!" That sounds like an awful safety net. This sport shouldn't exist and I doubt this show makes it through the ordered eight episodes on TBS and a scheduled pay-per-view. I have a better name for the show — Power-ish Slap: Road to CTE.
[ad_2]